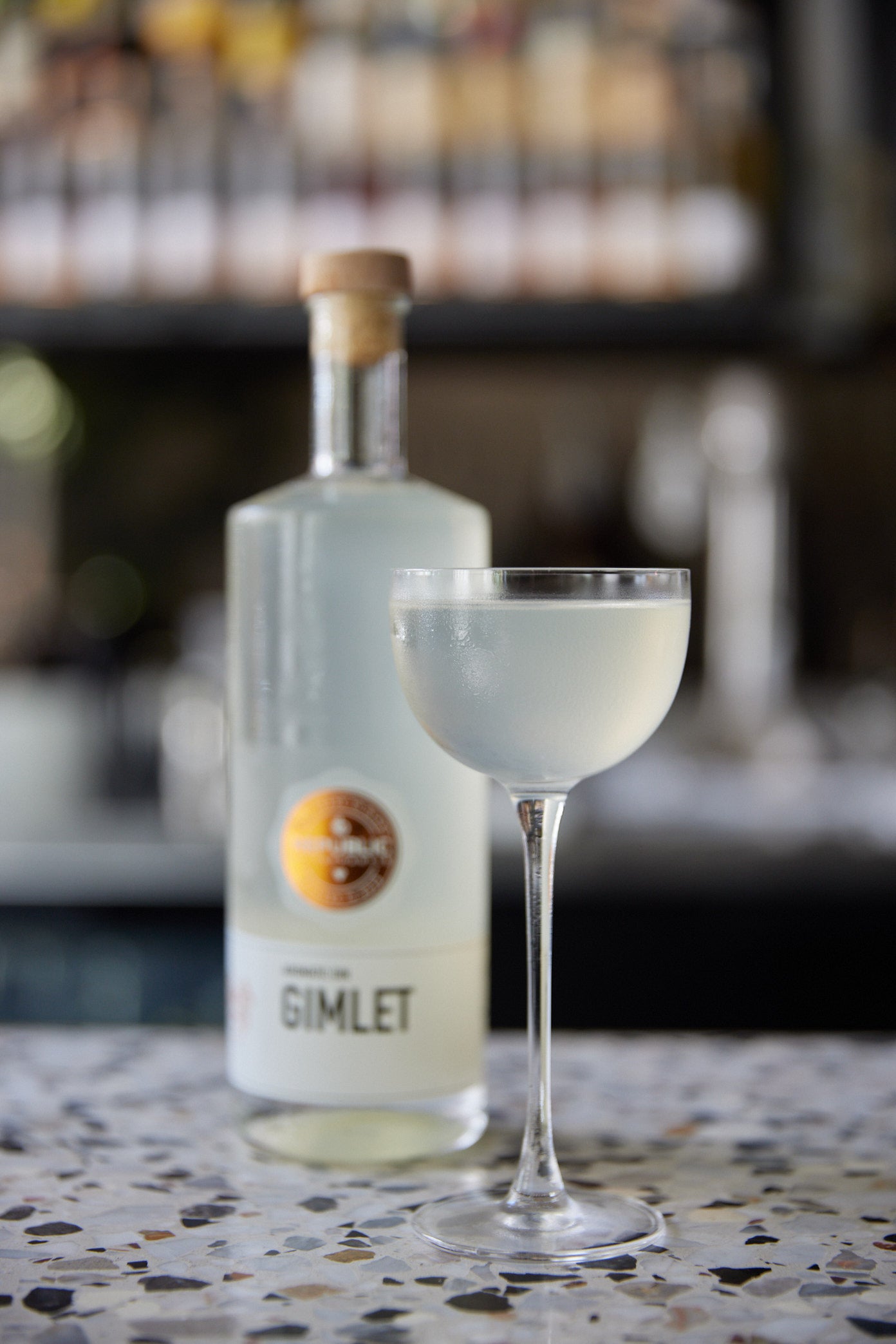 This Gimlet cocktail recipe is a take on a classic, with an Australian tweak. It's a beautifully luxurious and zesty cocktail, brightened by the complex citrus portfolio of the Republic of Fremantle Aromatic Gin.
Ingredients
60ml Republic of Fremantle Aromatic Gin
15ml Citrus cordial
Method
Add all ingredients to a mixing glass, add ice and stir until freezing cold for roughly 45 seconds.
Strain into a frozen stemmed cocktail glass (coupe).
Alternatively make a share-friendly group size cocktail, add 7x the ingredients and 350ml of water to a 1L glass bottle and place in freezer 2 hours prior to serving.
HOW TO MAKE CITRUS CORDIAL
Ingredients: 500g of your choice of citrus (grapefruit, lime, lemon or orange), 250g caster sugar and citric acid 

Method
Using a citrus peeler, peel your citrus, keeping the peeled fruit to one side
Add caster sugar and the citrus peels to a container, then shake for 10 seconds. Leave at room temperature for 4 – 24 hours, the sugar will leech the oils from the peels and begin to appear wet. 
Once the peels have been left for an adequate time, juice the fruit using a citrus press, then pass the juice through a strainer into a container.
Add peels and sugar into the container, then stir to dissolve the sugar into the juice. If you have trouble dissolving the sugar in the juice, add a small amount of water.
Once sugar is dissolved, pass through a strainer. Add ¼ of teaspoon at a time of citric acid, mixing well, until desired acidity is reached, continuing to taste after each teaspoon. 
 If cordial is too thick add a small amount of water to thin it out. You can store your citrus cordial in the fridge.