From grape to glass
Our Distilling Process
Crafting our spirits is a labour of love that requires skill, a steady hand and unwavering attention to detail. By creating our own base spirit we control the entire process, from grape to glass. It is unconventional, but it's worth it.
So, let's boil it down.
We take expertly grown local Verdelho grapes, a custom-built Müller copper still and the expertise of our Head Distiller, and through batch distillation we transform it into our own unique grape based spirit.
A meticulous and creative process, to produce a distinctive and smooth base spirit that retains select flavours the grapes have taken from the sun and the soil. This is the vibrant canvas we create our flagship spirits from.
We have spent years ensuring that every detail is considered, every element executed perfectly. Every decision we have made, every step we have taken is to ensure that we can distil beyond expectations, every time. Every pour is a celebration of our unique process and dedication to flavour.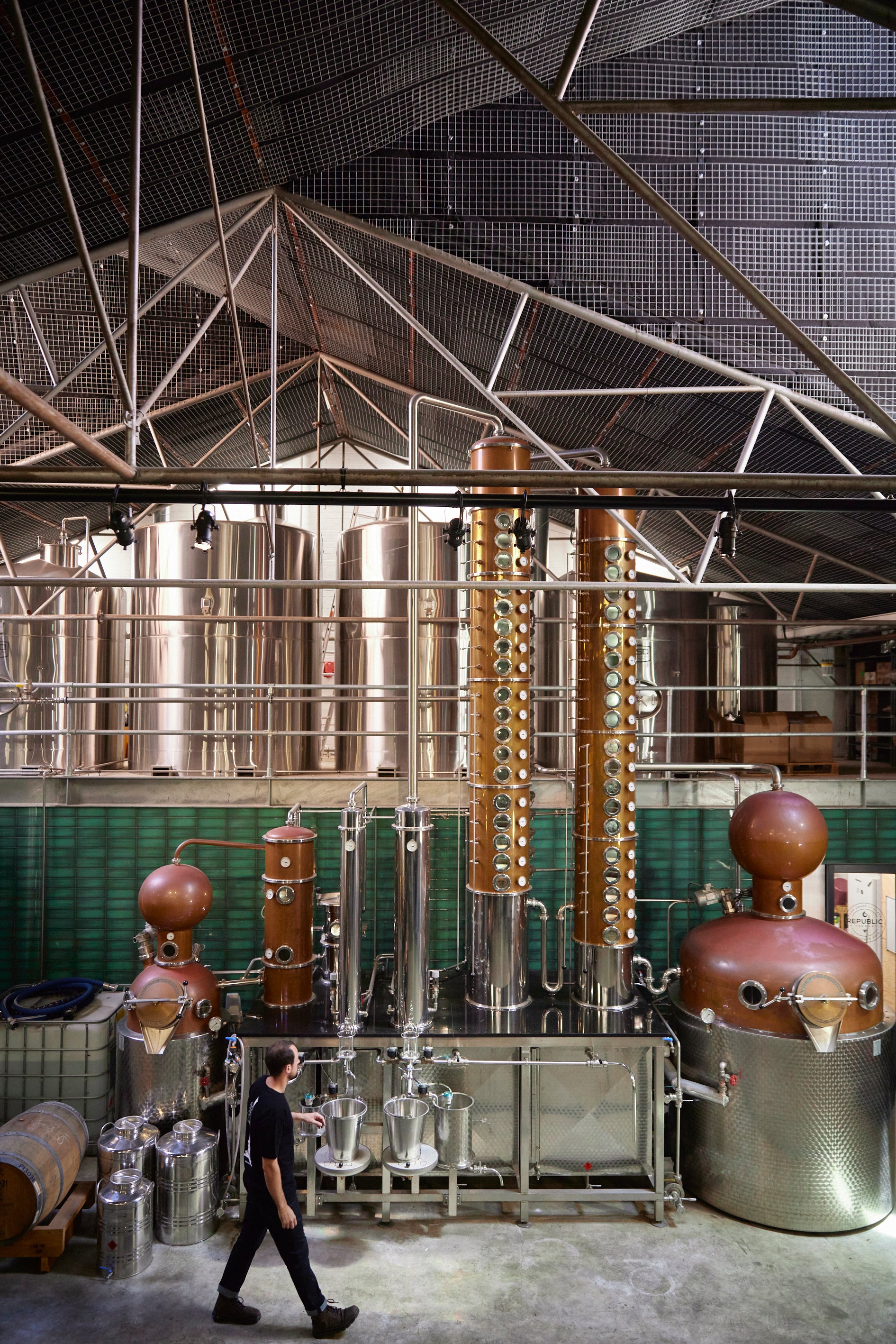 SOME SEE A DISTILLERY, WE SEE A HOMAGE TO WA, TO ITS WINE AND A HUB FOR ALL OF THOSE WHO SHARE OUR PHILOSOPHY OF INSTILLING AUTHENTICITY, INDIVIDUALITY AND CHARACTER INTO WHAT THEY MAKE, WHEREVER THEY ARE IN THE WORLD.
Vodka
Making vodka from scratch is the ultimate challenge of distilling. With no additional flavours or aging processes to hide behind, you must be confident that your base spirit can stand alone hitting all the right notes.
We use batch distillation in our column stills rather than continuous distillation. This gives us greater control over the final flavour profile.
This double distilled spirit is then blended down to 42% ABV. This is the perfect proof to appreciate the subtle flavours from the wine and the luxurious, silky-smooth finish.
Gin
As with all we do, we distil our gin from scratch, allowing us to impart a greater complexity of flavour and aroma.
Starting with our unique grape spirit, we add carefully selected botanicals, sourced from around the world and distil them once more to create two gins packed with flavour. We precisely blend our gin distillate with our own grape based spirit and pure water to produce our final gins making them smoother and filled with individuality - our Aromatic Gin and our Full-Bodied Gin – inspired by and carrying the unique character of Western Australian wine.
Our History
Our home in Fremantle, Western Australia sits at the intersection of maritime history and modern creativity, defined by its community of independent spirits. These values are reflected in the way we approach our work, with a nod to those who came before us and an eye firmly on the future.
We have been all in from day one, shunning convention to create spirits from scratch. Where others opt for the status quo, we choose to create something distinctive – a pure and smooth grape based spirit that carries the unique flavour of Western Australian wine.
We spent a lot of time experimenting with different varieties of grapes in the early days, seeking out the best style that has the perfect balance of flavour, acidity and sugar. Our search led us to the tropical and citrusy Verdelho. We began working with the local vintners to ensure our Verdelho is grown with the perfect balance of flavour and natural sugars, to grow the ideal grape for our pure base spirit.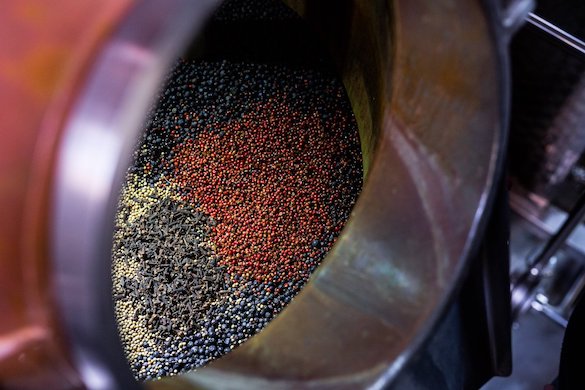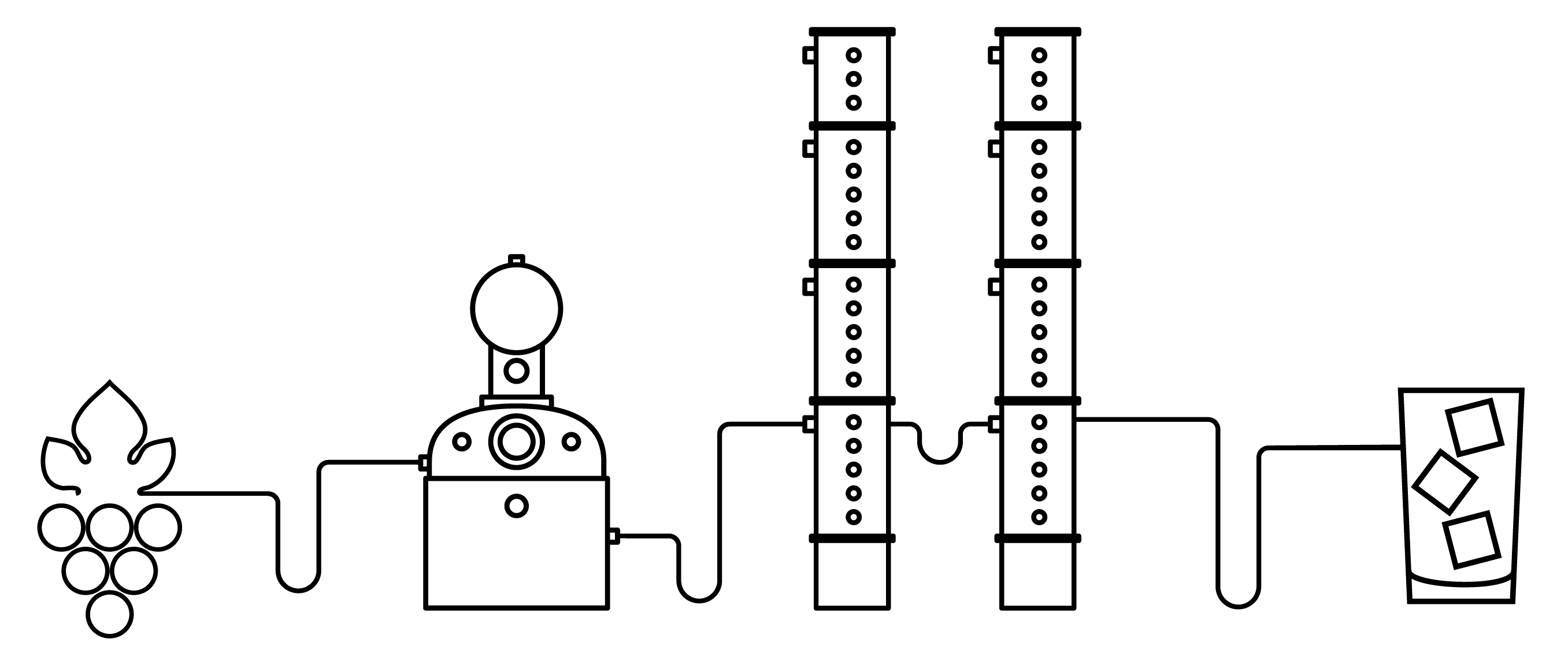 With fruit in hand, we turned our attention turned to the Distillery – and most importantly – the stills. We commissioned two of the finest custom-made stills from renowned German coppersmiths Müller. These towering giants work incredibly hard, drawing out any impurities in the spirit and leaving behind only the most pure and desirable flavours.
Our customised still has 2 columns, encapsulating a total of 36 filtration plates, each like a mini distillation with ever increasing levels of purity as the spirit rises through the columns. We take the spirit to 95% alcohol exactly – this is the magic mark that allows the subtle citrus flavours and delicate floral notes of the grapes to carry through, creating a base spirit unlike any other. If we pushed it to 96% alcohol, just 1% further, we would have a flavourless base spirit.
" FOR A UNIQUELY FREMANTLE SPIRIT – JOIN THE REPUBLIC OF FREMANTLE. "

Founders of the Republic