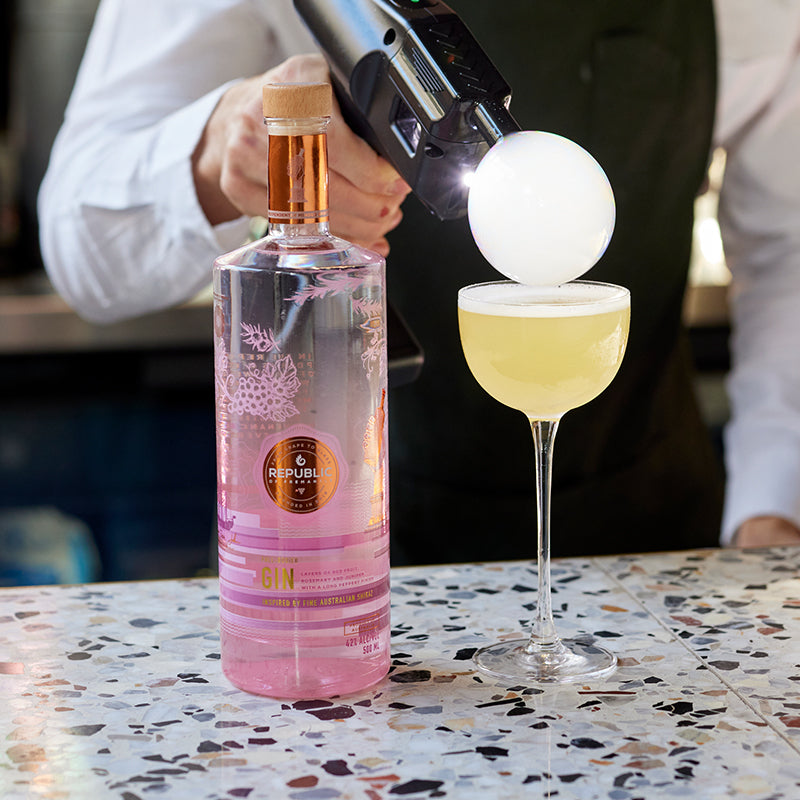 This Bee's Knees cocktail recipe is bright and citrusy. The combination of the rich honey, powerful red fruit and spice flavours from the Republic Full Bodied Gin, making this cocktail the perfect combination of light and easy-drinking.
Plus, using a eucalyptus honey from an excellent producer rather than an ordinary, mass produced "honey" gives this classic cocktail extra personality.
Ingredients
50ml Republic of Fremantle Full Bodied Gin
25ml Fresh Lemon Juice
20ml Eucalyptus honey syrup
Pinch of sea salt
Lemon twist to garnish 
Method
Add all ingredients to a cocktail shaker, add ice and shake hard for 15 seconds.
Strain into a frozen stemmed cocktail glass
Garnish with fresh twist of lemon
How to make Eucalyptus honey syrup 
Add 100ml boiling water and 100ml eucalyptus honey to a heatproof bowl and store in fridge.