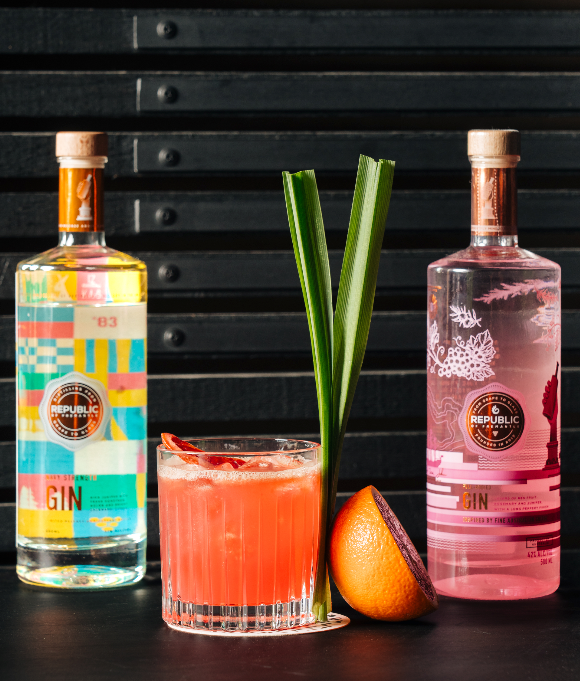 Melbourne cocktail bar, Longsong celebrating all things Thai
Introducing Craft Month, a digital series created to inspire sustainability in the cocktail industry through the use of seasonal produce.
We're back for the third instalment of Craft Month and excited to introduce you to Longsong's Bar Manager, Noah Esposito.
Longsong, once a horse stable has transformed into a sophisticated cocktail bar, taking guests on an epic Thai experience each and every night as they celebrate Thailand through the food, drinks, and tunes.
Noah Esposito AKA the brainchild behind this month's Craft Month feature cocktail, titled Bloody Libation puts the spotlight on locally sourced blood oranges.
The creation of the Bloody Libation truly showcases the artistry of mixology and Noah's extraordinary skills. He ingeniously employs blood oranges into the cocktail in four distinct ways:
Blood Orange Juice: Extracting the vibrant essence of the blood oranges.
Blood Orange Caramel: Crafting a luscious and flavourful blood orange caramel.
Blood Orange Shrub: Creating a zesty and aromatic blood orange shrub.
Candied Blood Orange Wedges: Elevating the experience with delightful, candied blood orange wedges.
In this craft cocktail, the ingredient itself is the star, and Noah's goal was to amplify its natural brilliance while minimising waste. As Noah describes it,
"The blood oranges sing, there's a touch of smoke and spice from the Alma Tepec and the pandan-infused dry vermouth cuts through the smokiness and the sweetness, leaving a rounding nutty note to finish."
For those curious about the making of the blood orange caramel shrub, it involves a captivating process. Noah starts by flambeing Republic of Fremantle Navy Strength Gin with the blood oranges, charring the oranges and infusing the gin with their essence.
After allowing the fire to naturally extinguish, sugar and water are added, and the mixture is cooked down. The resulting syrup is then strained off and heated to create the blood orange caramel, which is cooled to room temperature.
Once satisfied with the syrup, it's strained and bottled. The oranges that have soaked in the syrup are dehydrated for 10 to 12 hours, creative the delightful, candied blood orange wedges used as a garnish.
"I wanted to create a cocktail that would celebrate the Republic of Fremantle Full Bodied Gin as well as present the delicious blood oranges in all their beauty" 
We can't wait for Melbourne cocktail lovers to try this cocktail at Longsong in October 2023.
Stay tuned for next month's episode with Lui Bar.
For more from Longsong, follow them on Instagram @Longsongmelbourne