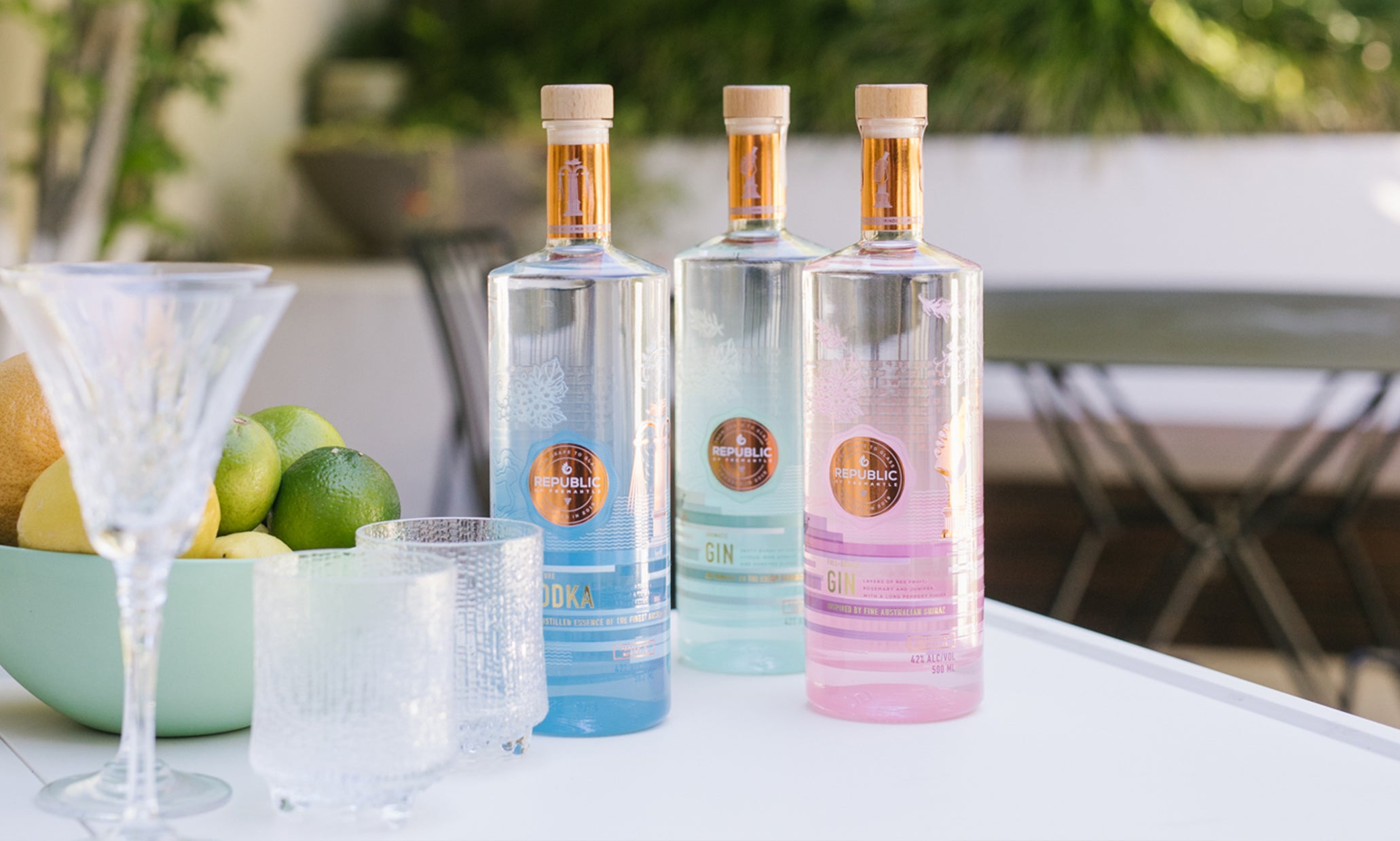 REPUBLIC OF FREMANTLE SPIRITS AWARDED THREE MEDALS
Results from the 2021 San Francisco World Spirits Competition are in… and we're pretty excited.
Ladies and gentlemen please raise your glass with us, we have just had word that our spirits have been awarded a Gold and two Silver Medals at the 2021 SFWSC. Cheers to the Republic! 
The San Francisco World Spirits Competition is arguably one of the most influential spirits awards internationally. This year over 3,500 spirits were judged in a blind tasting by a world-class panel of A-grade industry experts.  
Thanks to SFWSC judges and their impeccable taste, 2021 will forever be marked in the Republic of Fremantle calendar as the time our spirits were awarded their first medals. 
GOLD MEDAL for Full Bodied Gin
SILVER MEDAL for Aromatic Gin
SILVER MEDAL for Signature Vodka
--------------------------------------------------------
Here we have a Q&A with some of our very proud and humble team members, our Master Distiller, Oliver Kitson and one of our Founding Directors, John McVeigh.
Ollie congratulations, we hear this is your first gold medal in distilling?
"Correct! I'm really happy with the Full Bodied Gin's gold medal in the London Dry Gin category. Back in London I was fortunate enough to be awarded Silver and Bronze medals however this would be my first Gold in distilling. 
But it's important to say that these medals are definitely a team effort, achieving this recognition from SFWSC is not something a distiller can do all on his (or her) own. It's a win for the entire team at Republic of Fremantle Distillery." 
We completely agree, Oli were you nervous to receive the results from San Francisco World Spirits Awards?
"I was slightly anxious - in the past it was impossible to find a category that was right for our spirits. Particularly our Signature Vodka – because usually the vodka categories have stipulated vodka is a colourless, flavourless, characterless spirit. 
Which is the total opposite of our Signature Vodka. What we are doing at Republic of Fremantle is very unusual – distilling our own base spirit to a point where it retains delicate characters from the wine.
We have deviated from the well-trodden path that most new distilleries go down, where they buy in their base spirit and rectify it to create their products.
We've gone against the status quo with our spirits, their not just made in an unusual way but they taste like nothing else and yet they're setting the standard in these pre-existing award categories."
John after 4 years of development and 6 months being open and selling Republic of Fremantle spirits - how do you feel about being awarded these medals?

"It's awesome! Our vision and distilling ethos has always been focused on celebrating true craft distilling and it's wonderful to have our commitment to quality being recognised on a global stage.

It's been a long, tough journey especially when COVID got thrown in the mix but it's 100% been worth it. We've had such a great response from the local WA community, we're just thrilled and looking forward to sharing our distilling ethos and spirits with more people."