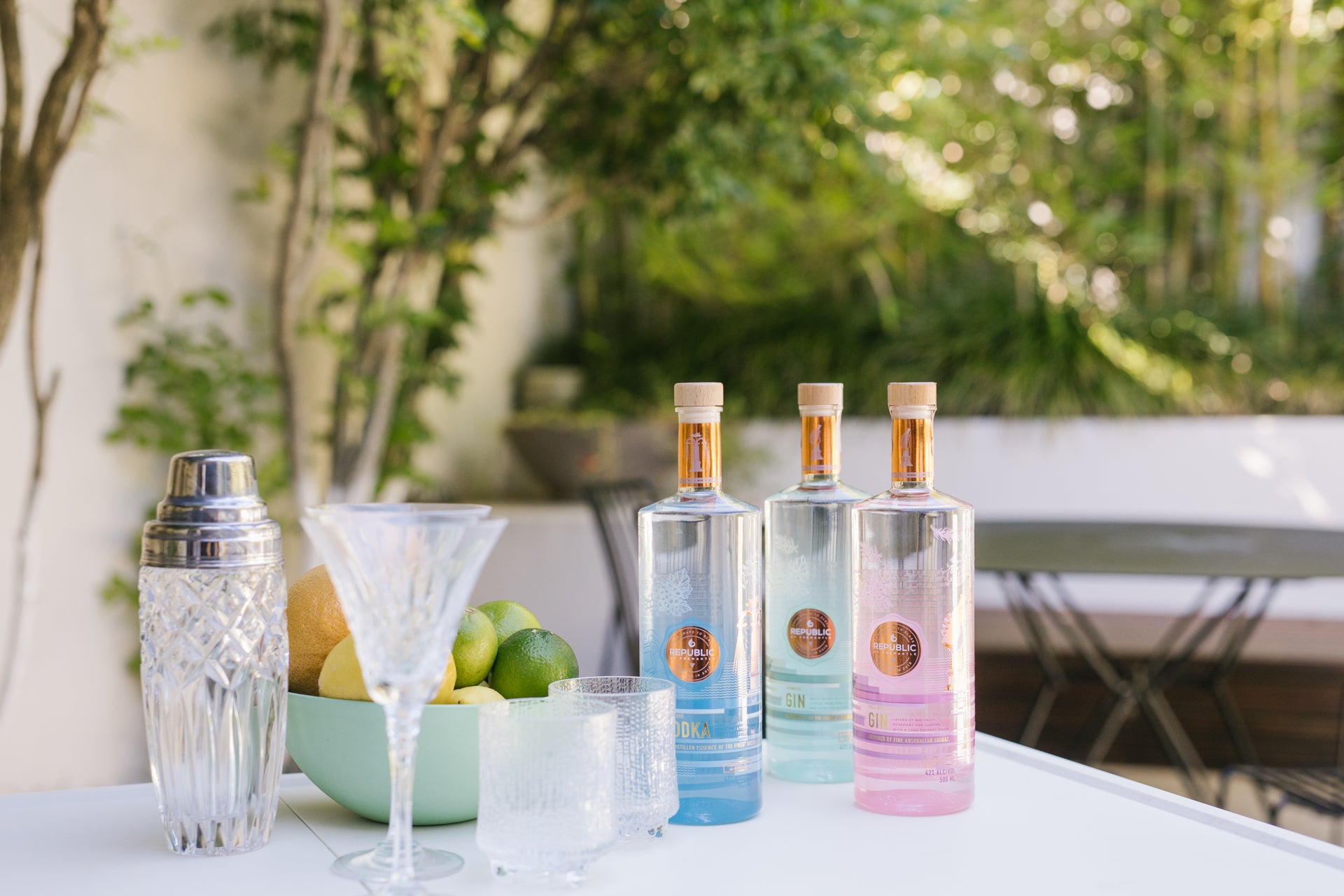 REPUBLIC OF FREMANTLE AWARDED TOP HONOURS IN AMERICA
We've had some very exciting news from the US today with the 2021 American Distilling Institute Awards announcement coming out and all three Republic of Fremantle spirits are shining bright. 
Republic of Fremantle has taken home top honours at the 2021 American Distilling Institute Awards, announced this morning from the Institute's headquarters in California. 
Republic of Fremantle Full Bodied Gin has been named Best International Contemporary Gin, becoming the first 'from scratch' grape base spirit to take out the Best in Category for International Contemporary Gin.
And that's not all, Republic of Fremantle Signature Vodka becomes the first Australian Vodka to receive the prestigious Double Gold in the history of the Awards.
The ADI Awards are the largest, longest-running competition dedicated to craft spirits in the world with a spot on the coveted winners list highly sought after.
The Republic team couldn't be happier to be
recognised
by spirit aficionados across the globe. Our vision is to celebrate true craft distilling by making our own base spirit. It's wonderful to have judges giving our innovative spirits their seal of approval. 
Republic of Fremantle Master Distiller Oliver Kitson said the international recognition was not only hugely rewarding but also a real testament to the hours of craftmanship behind every bottle at distilled at The Republic.
"We spent years trialing, tasting, and working with our state-of-the-art Müller copper still before we settled on our Signature Vodka and Aromatic and Full Bodied Gins."
"Crafting our spirits has been true labour of love. Not many distilleries do it, but we made the decision from the onset to create our own base spirit, and in doing so – we've been able to control the entire process. It's unconventional, but we swear by it," said Kitson.
The ADI judging panel commended Republic of Fremantle Full Bodied Gin for its perfect balance and silk-like texture on the palette. The award-winning spirit was heralded as the perfect partner for a double tall gin and soda, enjoyed by the pool on a warm summer's day. Whilst the Signature Vodka was awarded the Double Gold for its rich, well-rounded flavour and light elegant finish.
Co-founder Jason Townes said the Awards were the icing on top of what has been an incredible first year for the Distillery and the Bar + Kitchen.
"When we officially opened the doors to the Distillery in December last year, we knew we'd tapped into something people were going to really enjoy." 
"We've seen people come from all over Australia to experience the Republic of Fremantle and whether they're spirit-lovers or not, once they've tried the Flagship Range, the sitting down with a cocktail in hand comes very naturally," said Townes.
FULL LIST OF AWARDS 
The 2021 American Distilling Institute Awards
The 2021 San Francisco World Spirits Competition
GOLD MEDAL, Republic of Fremantle Full Bodied Gin
SILVER MEDAL, Republic of Fremantle Signature Vodka
SILVER MEDAL, Republic of Fremantle Aromatic Gin
The International Wine & Spirit Competition
Spirit Silver 2021 Republic of Fremantle Full Bodied Gin
Spirit Bronze 2021 Republic of Fremantle Signature Vodka
Spirit Bronze 2021 Republic of Fremantle Aromatic Gin