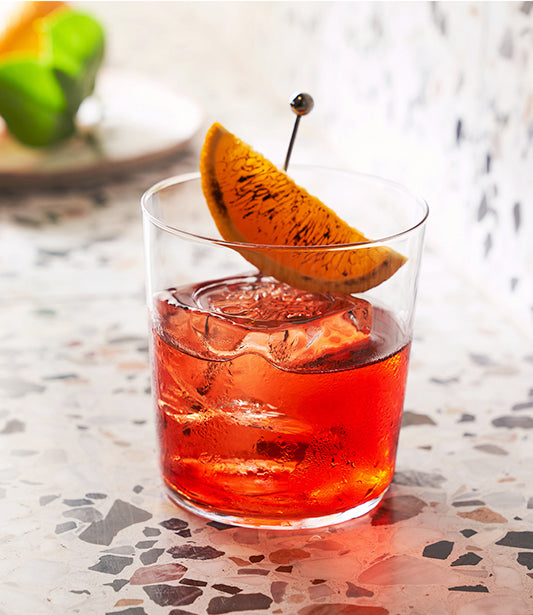 How to make a punchy Negroni?
Stir your own Negroni at home 
The Italian cocktail that dances on the line between bitter and sweet requires the perfect balance between three ingredients. Finding the right ratio between your Vermouth, Campari and Gin will make for a well balanced, punchy Negroni.
The Negroni is a drink with some rowdy companions in the mix, so you'll need a bold, confident gin that can hold its own.
We recommend reaching for a gin with a juniper backbone and an intense flavour profile to match up against its opponents. The Republic of Fremantle Full Bodied Gin is an ideal Negroni ingredient, a classic dry gin with juniper taking centre stage. 
INGREDIENTS
20ml Campari

20ml sweet vermouth

Small pinch of sea salt
METHOD
Add all ingredients to a lowball glass.
Fill glass with ice and stir for 20 seconds.
Garnish with an orange slice.
How to make good Ice 
Good ice is of a decent size and clarity. Source a silicon mould that will give you decently sized cubes and it will come out of your freezer at home beautifully.