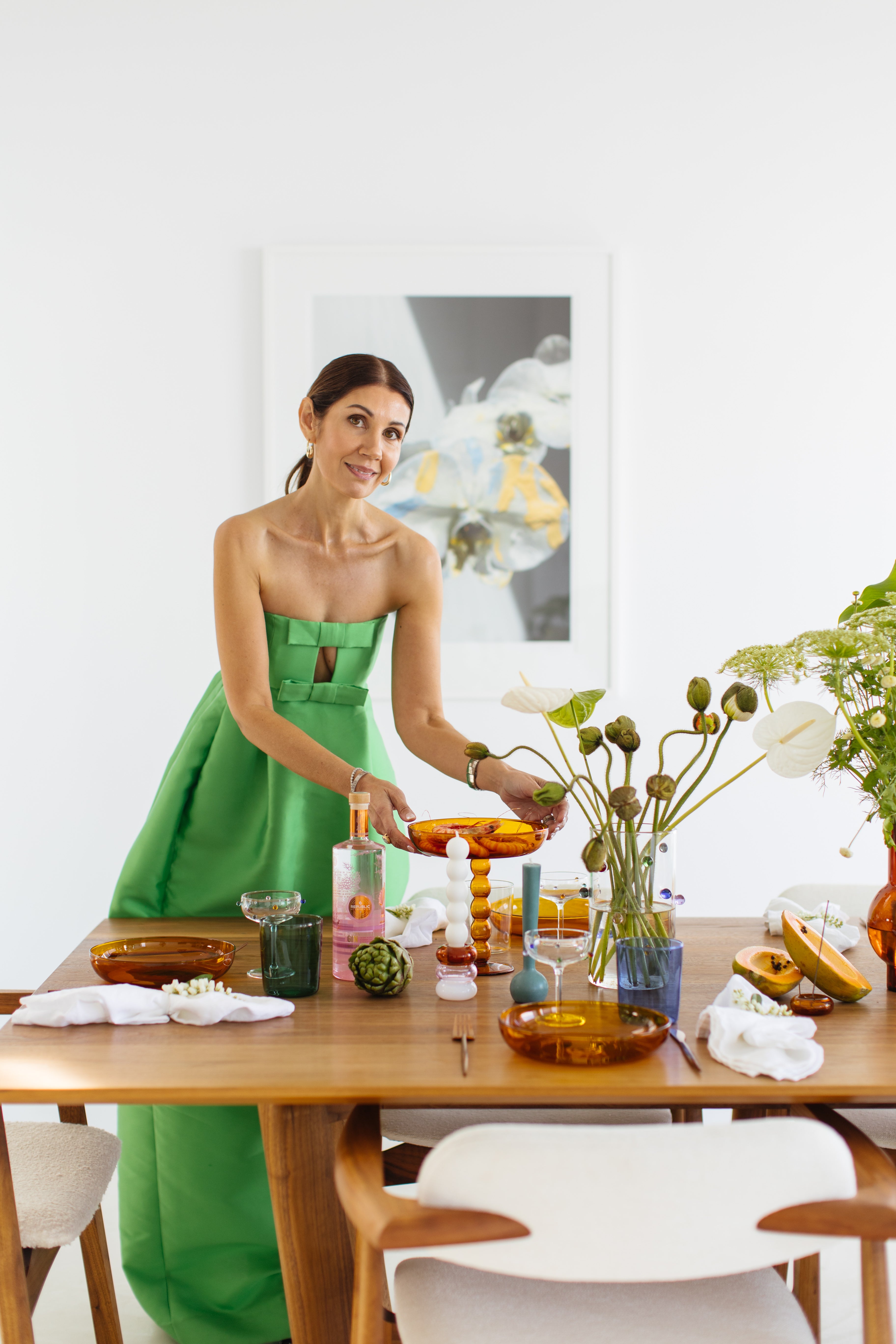 Martini's and a Home Tour with Lissy Graham
Introducing The Cocktail Makers, a collective series celebrating makers, creators, and inspiring individuals sharing their home style and favourite cocktail recipe.
Stepping inside the Claremont home of Lissy Graham is much like what you'd expect to see inside the pages of Vogue Living. The Perth-based fashion creative has designed a home that unites architecture, contemporary art and minimalism.
Lissy's modern interior style and river views give her long table setting an impressive backdrop, with stunning views to watch on as sail boats cruise along the Swan River.
Today, Lissy welcomes the Republic of Fremantle Journal into her home to share her long table lunch style, showing us there is an art to tablescaping. We can see Lissy's home and styling is a true extension of her fashion sense, and we're excited to share her home style and hosting tips with you, along with Lissy's favourite martini cocktail recipe.
Hey Lissy, thank you for welcoming us into your home! Tell us about your career journey to date. Did you always know you wanted to be in fashion
My love of fashion stemmed from a little girl, years of ballet and costumes, a Holly Hobbie sewing machine and a very fashionable mum & aunt.
I think becoming a mum in my early 20's meant I had to be savvy with my fashion choices, I'd scour op shops, eBay and seemed to have a knack for finding treasures and styling them my way.
My expat journey interstate and then overseas really allowed to me to experiment with my style and through social media share it with others.
I call myself the accidental influencer as Instagram was really just a way to connect with other fashion lovers and feed my love of Australian designers.
I pinch myself every day that I get to do what I love and I'm so lucky to have the most incredible management through Bespoke Digital.
We're in awe of your long table lunch styling today, talk us through your creative process?
It starts with a single piece or colour, when planning my table for Republic of Fremantle I spotted a Maison Balzac Pom Pom glass and a green Oroton column dress, everything flowed from these two pieces, and I built the table setting from the flowers to the simple Mediterranean menu around these.
 
 
What would be your top three tips to someone who is planning on hosting a long lunch with friends at home?
Set your table the night before, give the flowers a good water spray in the morning and add a few cut fruits.
Serve a beautiful cocktail in a nice glass, pick something that's easy to drink and can even be prepared, Republic of Fremantle's bottled cocktails are my go to.
Keep the food relaxed and don't over cater, if possible have it all pre prepared so you can just put it on the table and the guests help themselves. 
Tell us about your all-time favourite event that you've hosted?
I love Christmas at home, I go all out and I love involving my girls as they enjoy adding their taste into the setting, last year was a little dolce Vita theme with a red rose cocktail.
What makes a great event?
For me it's the people I love and treasure, good food and plenty of drinks.
Now the most important question! What's your go-to drink?
I love a Gimlet cocktail.
Gin or vodka?
GIN
Best cocktail you've ever had?
A negroni at Republic of Fremantle. I actually never really ordered cocktails until I had that one and now I buy the Negroni Classico bottled cocktail and serve them at home.
What's your favourite bar or restaurant to visit at the moment?
I've just been in Melbourne & Gimlet was a definite 10.
Here in Perth I have a few 
Wildflower 
WILL ST 
And I'm obsessed with the Wagyu tartare at Republic of Fremantle
Try Lissy Graham's Summer Sip Martini here.
For more from Lissy, follow her on Instagram @LissyGraham