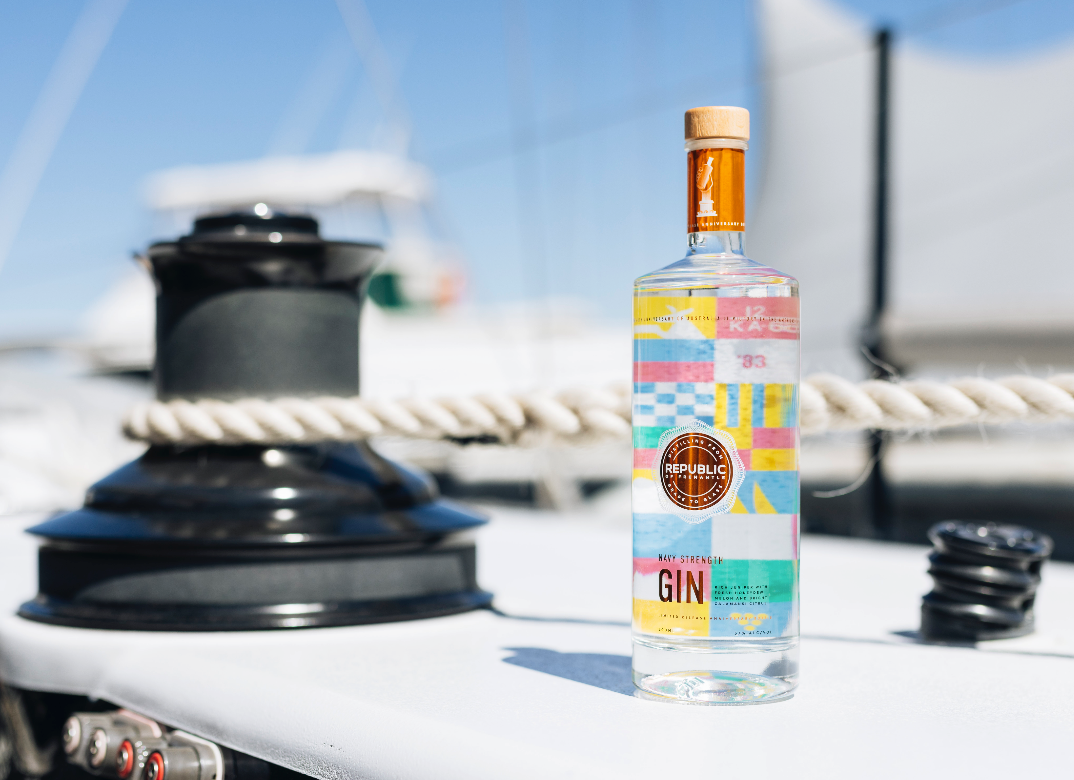 Limited Release Navy Strength Gin has landed
Introducing our Limited Release Navy Strength Gin
A gin distilled and bottle artwork designed in honour of the anniversary of the Australian II victory
On 26 September 1983 at 5:21pm, off the coast of Rhode Island, the Australian II sailing team made history and our former Prime Minister made a very memorable statement. 
"Any boss who sacks anyone for not turning up today is a bum!" - Bob Hawke
2023 marks the 40-year anniversary of the Australia II winning the America's Cup, a race that enthralled the nation and inspired a generation of Aussie's to challenge the status quo and take on the big guys with bare feet and a winning spirit of innovation.
 
The design of the Australia II yacht was ground breaking, yet shrouded in mystery for the entire America's Cup season as the team covered their famous winged keel.
The winged keel design was the first of its kind, giving Australia II the cutting edge over the competition.
Here at the Republic of Fremantle, we pay homage to this leap in innovation with our Limited Release Navy Strength Gin, staying true to Navy Strength - this gin is rich in juniper. 
However our base spirit, distilled from local wine, gives this gin a unique character that we have accentuated with Honeydew Melon and Calamansi citrus, resulting in one of the most refreshing navy strength gins, perfect for a quenching summer thirst.


The Australian victory led to the America's Cup season being held in Fremantle in 1987, when Fremantle became the centre of the world. 
The port city's historic waterfront and its West End were revitalised. Challenger Harbour and a bespoke America's Cup complex were made for the event.
A special time in Perth history, and we're truly honoured to celebrate the Australia II victory, a time when Fremantle was made known to the rest of the world.
We highly recommend watching the new episode of Netflix's Untold series for an inside look on the race of the century, when Alan Bond's America's Cup won the prestigious America's Cup.
We hope you enjoy sipping this one, and can't wait to see your Navy Strength Gin & Tonics poured at home!