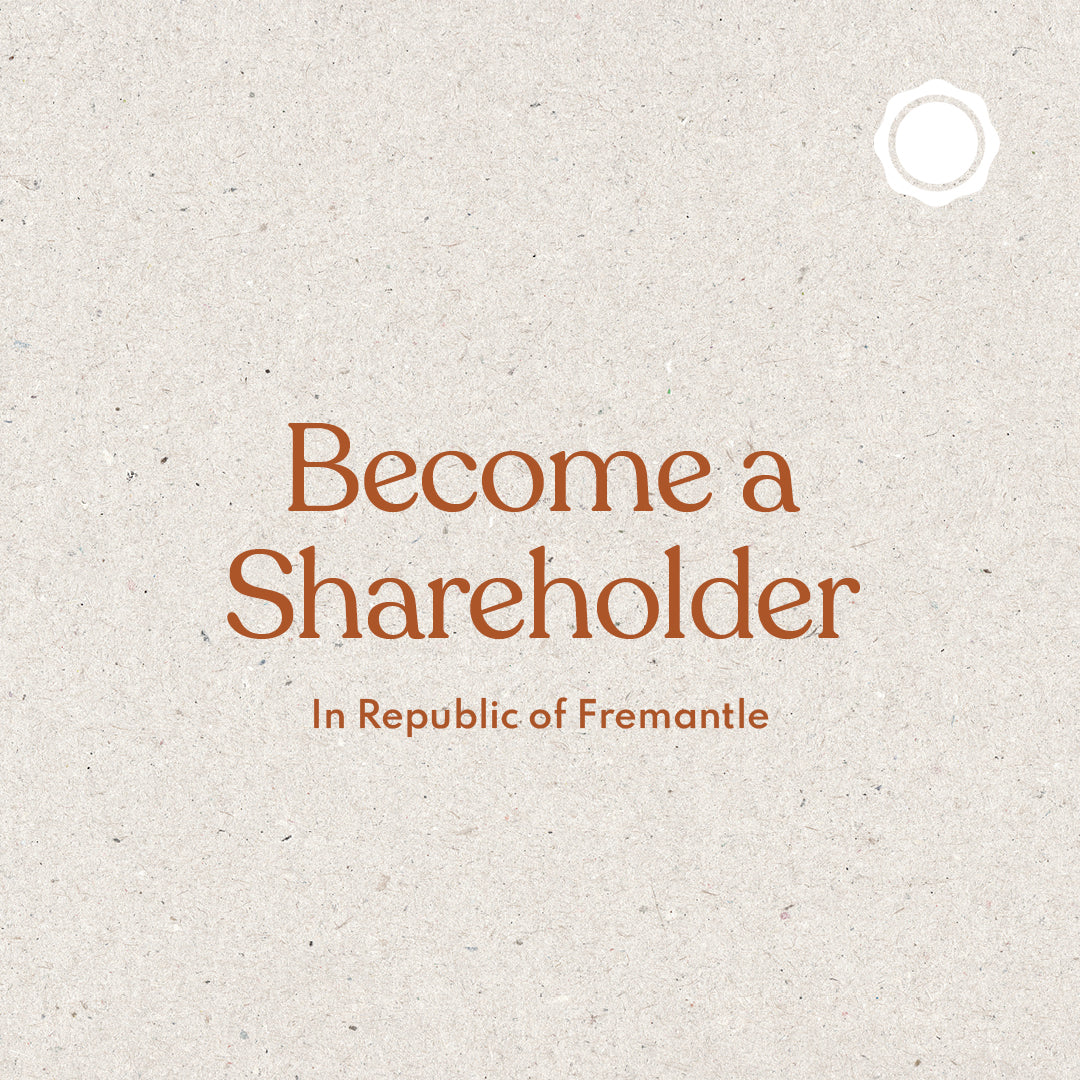 Republic of Fremantle Embark on capital raise
We're thrilled to announce we're launching an equity crowdfunding campaign.
When a builder, an amateur pilot, and a lawyer dreamt up an urban distillery in the heart of Fremantle's bustling West End they couldn't have predicted the spirit-fuelled journey they were about to embark on, and today – they're gearing up to take the dream to the next level.
After a very successful first year of trading locally in Western Australia, our eyes are fixed on future growth, ready to scale distribution to the rest of Australia and internationally.
The Republic of Fremantle was born out of a desire to craft world-class spirits and a passion for true craft distilling. In our first year, we sold the equivalent of over 25,000 bottles with our growth rate averaging 190% for our last two quarters.
The capital investment will support our teams ambitious international growth strategy, expanding distribution of Republic of Fremantle products. Along with the grand Distillery expansion, which will triple our full venue capacity to welcome even more guests into the Republic of Fremantle.
On an international level, the Republic took home top honours at the American Distilling Institute, the Signature Vodka receiving a Double Gold, the first Australian vodka to do so in the history of the Awards, and the Full Bodied Gin, the Best International Contemporary Gin.
One of the Founding Directors, Jason Townes said the first 18 months of the Distillery Bar + Kitchen operating were unlike anything they could've predicted, and so it got them thinking – where to next.
'Republic of Fremantle has always been a place for the independently minded, a place for everyone - and we feel as though we've become really engrained in the fabric of Fremantle and the wider Perth community.
'Craft spirits is one of the fastest growing alcohol categories, with gin growing from 9% in 2019 to 19% in 2021. So, for us, the next natural step is to bring even more of Republic of Fremantle to the people, invite more people to join the Republic spirits revolution, not just locally and nationally, but on an international scale too,' said Townes.
We're beyond excited to let you know that you can now register your interest in investing or learn more about us by viewing our campaign on Birchal's website.
We ask that you always consider the general CSF risk warning and offer document before investing.