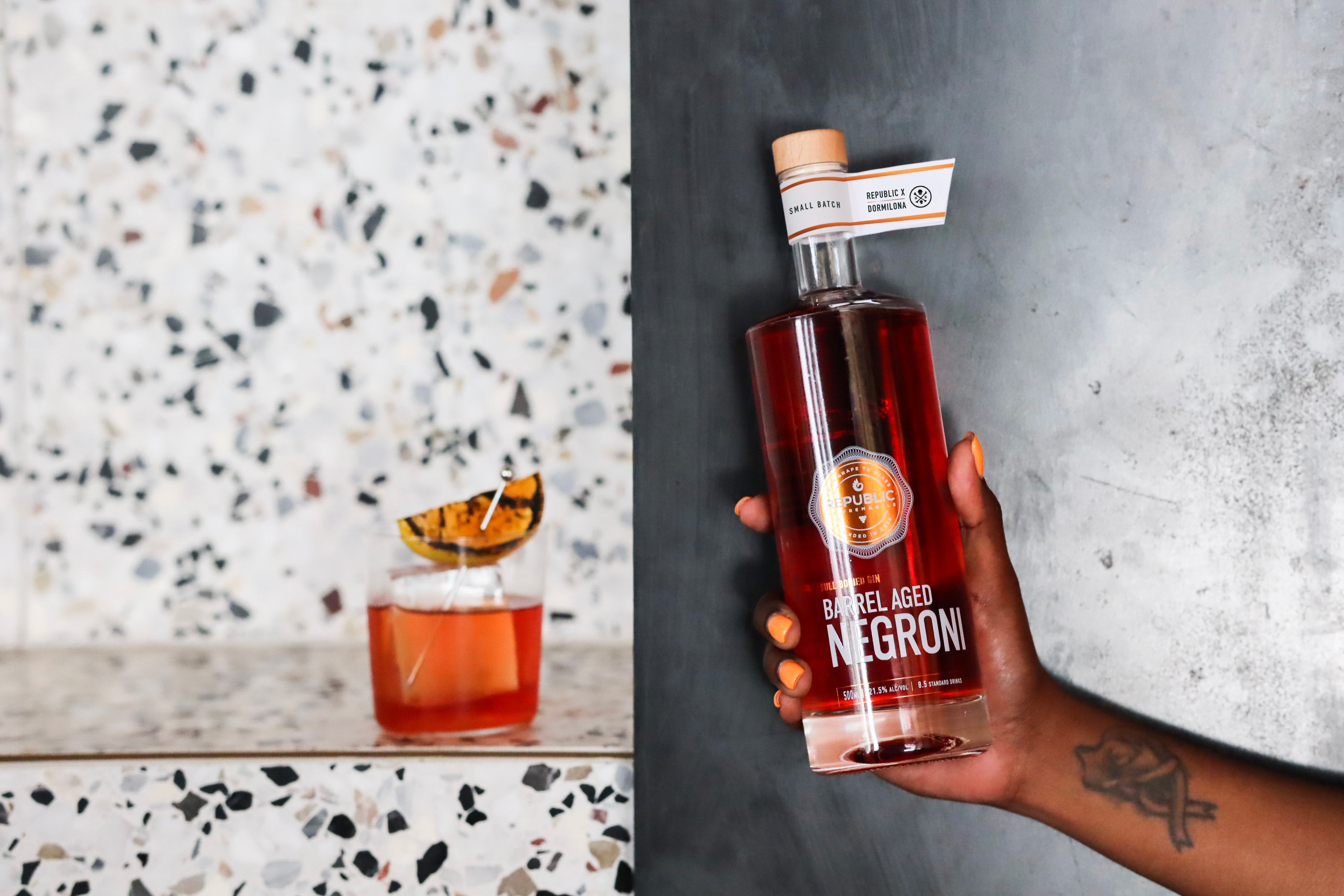 The story of the 2022 Barrel Aged Negroni
Each year, we partner with unconventional makers and creators who are cultural renegades in their respective fields to help us craft a limited release edition of our Barrel Aged Negroni.
This year we teamed up with award-winning, natural winemaker from Margaret River, Josephine Perry, Founder and Winemaker at Dormilona. Jo works in a minimal intervention way, letting the grapes do the talking with her naturally farmed fruit turned into Dormilona's organic wines.
"Dormilona" translates to "Lazy Bones" in Spanish and is a seriously understated reference to Jo's innovative and unconventional winemaking philosophy.
We were also lucky enough to work with Jo's wine label artist, Sean Edward Whelan to create this year's label design. A talented Melbourne born creative, living in Japan, working up his futurist drawings and artworks in three-dimensional world.
On the back of the 2022 Barrel Aged Negroni label you'll find Dormliona's skeleton man AKA Lazy Bones.
Sean designed the skeleton man holding a Republic of Fremantle bottle in one hand and a Negroni in the other.
The process of making this limited release bottled cocktail is the combination of a perfect balance of ingredients and the time-honoured practice of barrel ageing. This Negroni recipe starts with our Full Bodied Gin, alongside Campari and a blend of Vermouths.
Dormilona kindly provided us with recently emptied wine barrels to age the mix, an approach that keeps the true character of the cocktail intact whilst adding further layers of complexity from the Shiraz soaked French oak.
Get ready for a rich and warming Negroni with a sturdy bittersweet backbone. The Shiraz-soaked oak adds juicy dark berry complexity and texture, with comforting palate weight, making it the perfect winter sipper for home.
As always, we release this Limited Release Barrel Aged Negroni exclusively to our Citizens, with a limit of 2 per person.