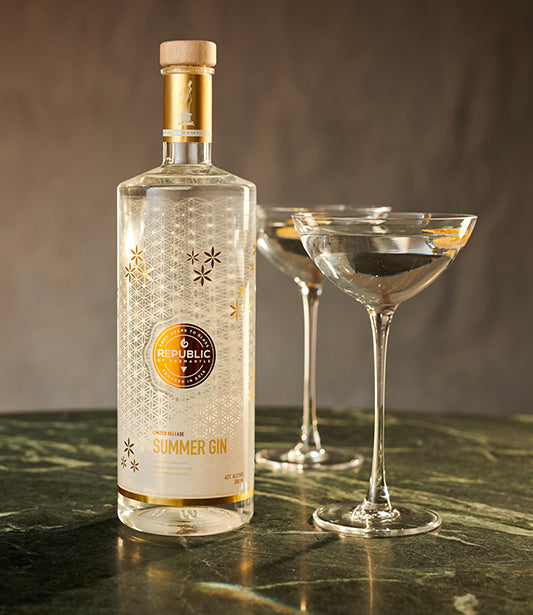 Summer Gin Martini Recipe
The Summer Gin has been expertly crafted to make the finest martini. Elegant delicate, refreshing and delicious. 
Ingredients
50ml Republic of Fremantle Summer Gin
10ml Lillet Blanc Vermouth
Grapefruit skin to garnish
Method
Stir all ingredients in a cocktail shaker 
Strain into an icy cold martini glass
 With your grapefruit skin, we recommend cutting a circle shape with a sharp knife to craft your very own grapefruit disc garnish.