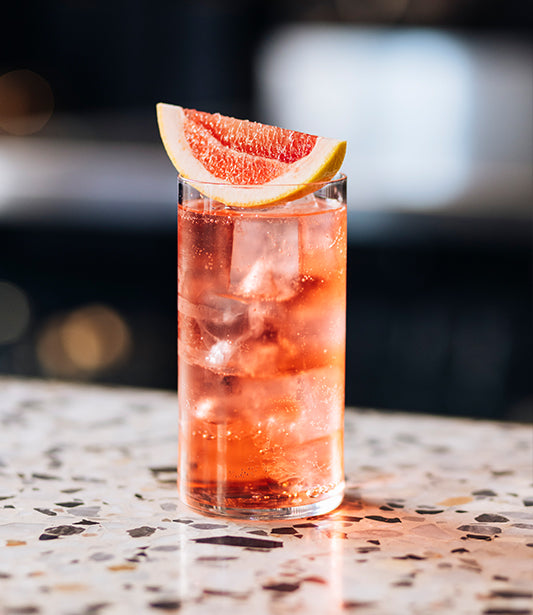 Rasp Bay and Tonic Recipe
Fancy a Rasp Bay and Tonic cocktail at home this weekend?
A nouveau style serve of a simple concept. The infusion of raspberry provides bright fruity and sharp acidic qualities, and the bay leaf lending balmy citrus and herbaceous characteristics.
The Indian Tonic balance the infused spirit, making for a vibrant spiritz to serve at home!

Ingredients
1 bottle of Republic of Fremantle Signature Vodka
75g frozen raspberries
7g fresh bay leaves crushed
Indian Tonic Water
Grapefruit wedge to garnish

Method
Add vodka, raspberries and bay leaves into a sealable jar to infuse for 48-hours. 
Once infusion is complete, fine strain back into a bottle or jar and store refrigerated for up to 3-months. 
When you're ready to serve, add 35ml of your vodka infusion to a highball glass, top with ice, tonic and garnish.
Then Enjoy!