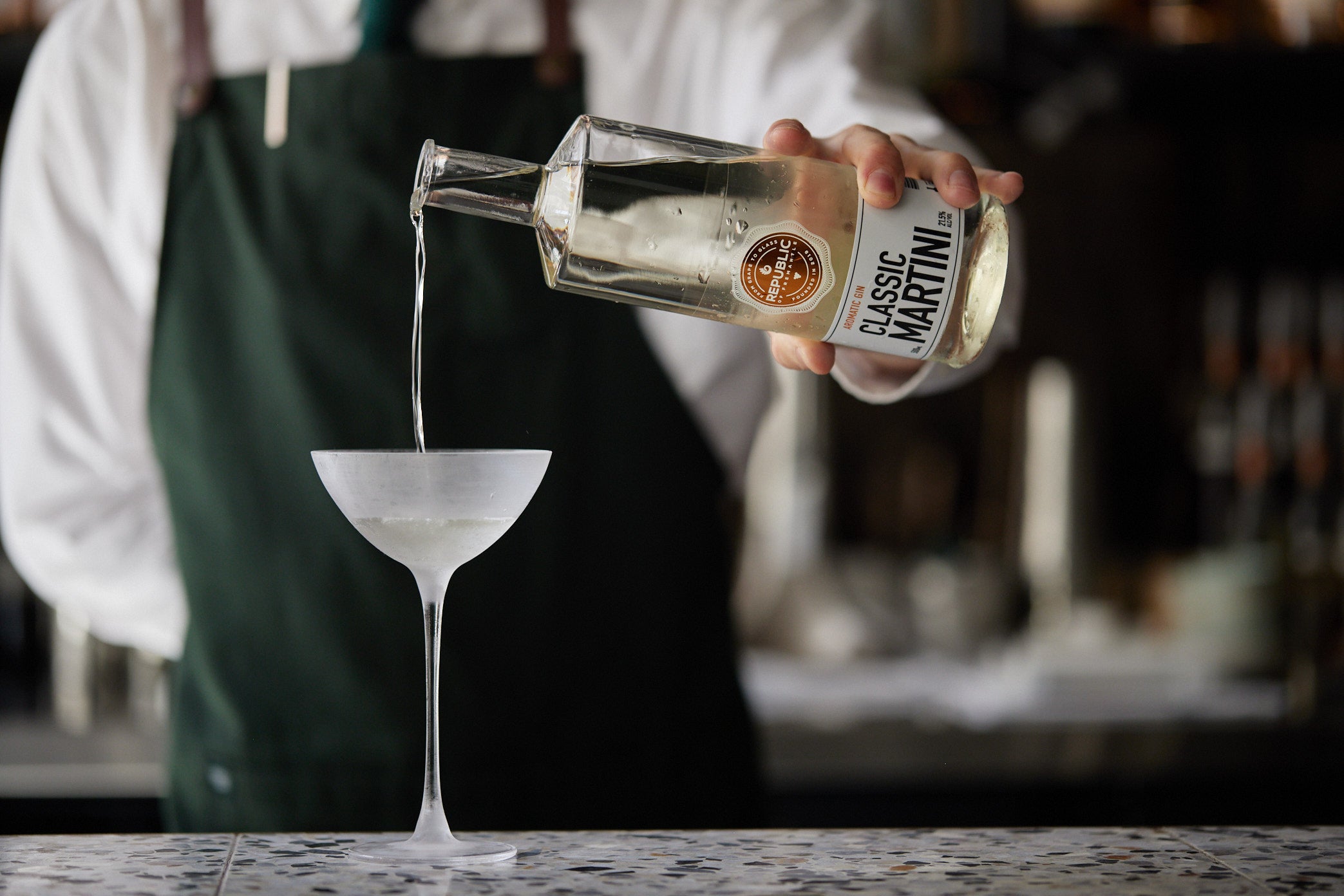 Perth Gin, Vodka & Bottled Cocktail Takeaway Menu
Our drinks take-away menu, from the bar to your home
You can now sip on expertly crafted spirits and cocktails in the comfort of your own home.
Bringing the art of mixology into the Distillery Bar, the bar team have taken care of all the hard work, from vacuum infusions to sourcing unique local ingredients to craft expertly batched cocktails.
HOW TO ORDER
1. Visit the Republic of Distillery Bar, 3 Pakenham St
2. Purchase over the Bar with one of our expert bartenders
3. Short-term parking is available out the front of the Distillery, our team will assist with carrying the spirits into your car 

MENU
 
 Please note:
This service and the purchase of alcohol is not available to anyone under the age of 18, Republic of Fremantle may request a valid photo ID on delivery.