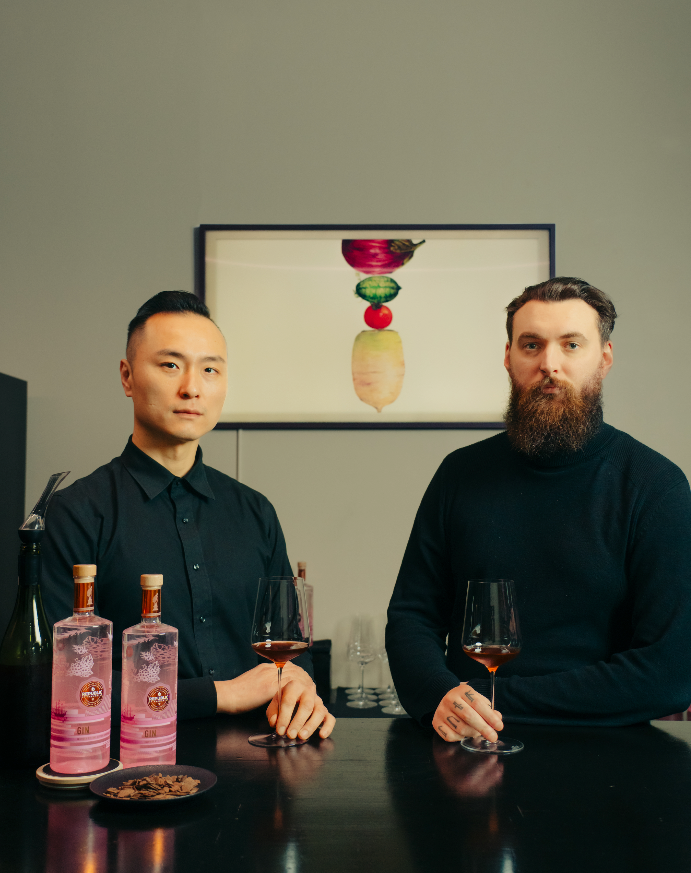 Meet the trailblazers behind Australia's first zero ice bar program
Introducing Craft Month, a digital series created to inspire sustainability in the cocktail industry through the use of seasonal produce.
We're very excited to introduce you to some new friends of ours, meet Tony Huang and Tim Pope. The duo behind PAR Melbourne, an innovative cocktail bar in Fitzroy serving up cocktails with no ice, no shaking and no stirring.
However, they are shaking up the hospitality industry with their unique bar concept as Australia's very first zero ice drinks program, pouring all their modern, prebatched cocktails in thin stemmed wine glasses.
 
Once the cocktails are prepped, the team store the bottled cocktails at 1°C to allow the aromas and flavours to develop and "open up" as the drink's temperature slowly rises.
PAR share a similar ethos to us at the Republic of Fremantle, going against the grain and pushing boundaries with unconventional methods to craft unique drink experiences.
This month we're kicking off the Craft Month series with our very first episode showcasing the making behind PAR's new feature cocktail titled "Dual," starring Republic of Fremantle Full Bodied Gin.
This Neo Cocktail style takes the team 72-hours to make, beginning with the infusion of Longan citrus and French oak, bringing aged qualities and balmy citrus characters to the palate.
Afterward, the cocktail undergoes an innovative technique known as "sonic aging," which further transforms its flavours. Lastly, it is strained through an ash filter, utilising a coffee-like ground powder derived from the spent botanicals used in the process.
As for the seasonal ingredient, the team have used fresh Longan fruit, similar to Lychee being native to Asia, and locally known as Dragon's Eye. Sourced from the local Queen Victoria Market.
The balance of flavours and textures in the "Dual" cocktail are unparalleled and we're excited for Melbourne locals to sip on this special creation at PAR Bar in Fitzroy.
Stay tuned for next month's episode with Bar Clara.
For more from PAR, follow them on Instagram @par.melb