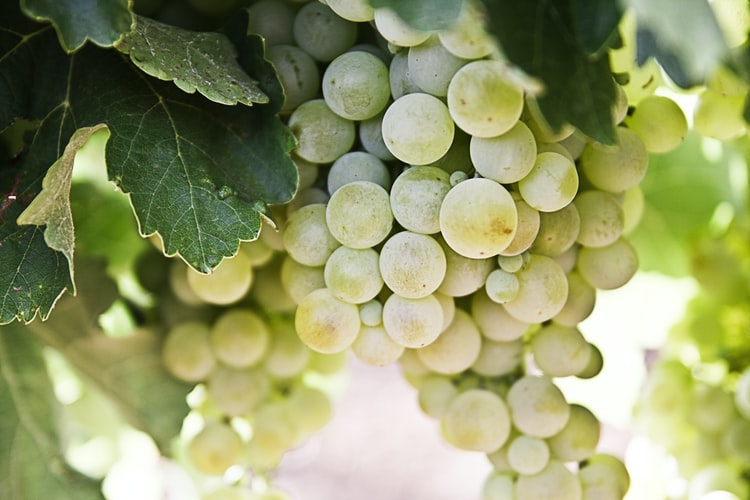 Grape vs Grain Based Spirits
Have you ever thought about what gin is made from? Or what changes a gin's flavour profile?
As gin drinkers we tend to assume gin's flavour profile and texture is shaped by the addition of botanicals and the botanicals only. 
Gin lovers are starting to discover that there's a little more to it. Both the base spirit and the distilling method used can make a significant difference to the flavour profile and texture of your gin.  
A gin's base spirit can be made from range of raw ingredients such as; 
Fruits - grapes or apples
Grains - wheat, barley or rye 
Potatoes
Rice
Quinoa 
"Gin made with a fruit base like grapes or apples will carry rich, vibrant aromatic flavours with a soft mouthfeel. Spirits made with a grain base spirit will infuse earthy layers into the gin along with a buttery texture." Master Distiller Oliver Kitson
GIN DISTILLED FROM GRAINS
Most gin today is made from grains, like wheat, barley or rye, ingredients that all create an entirely different foundation for building a gin's personality.
The heart of the flavour profile for a gin made from a grain base will have creamy, spicy, earthy, and peppery tones.
Gin distilled from a rye base is one of the most evident character bases, described by Kitson to infuse "strong spicy peppery flavours into a gin."
Gin distilled from a wheat base, one of the most common bases from the 20th century will imbue "soft vanilla flavours".
GIN DISTILLED FROM GRAPES
Gin distilled from a grape base can create a flavour profile with aromatic characters as the fruit flavours of the grapes carry through to the gin. 
There is a distinct silky-smooth, velvet like texture of the gin that sippers can recognise as it glides over the palate. 
Explore the base spirit of your gin 
We challenge you to find out the base spirit of your next gin, what raw ingredient is used to make their base spirit?
Does it change the way you think about the overall flavour profile?
Do they buy in their base spirit or make it from scratch?
Here at Republic of Fremantle, we celebrate the craft of distilling by taking on the ultimate challenge - to make our own base spirit from scratch from locally sourced Verdelho grapes.
After much experimentation, this grape variety was chosen for it's honeydew melon, citrus and subtle floral characters that we intentionally retain and carry through to our finished spirits.
Currently less than 1% of gin distilleries in the world make their own base spirit. We believe true craft is paying attention to the finer details from start to finish, from base spirit to the botanicals and of course the distilling process itself, but that's a story for another time.