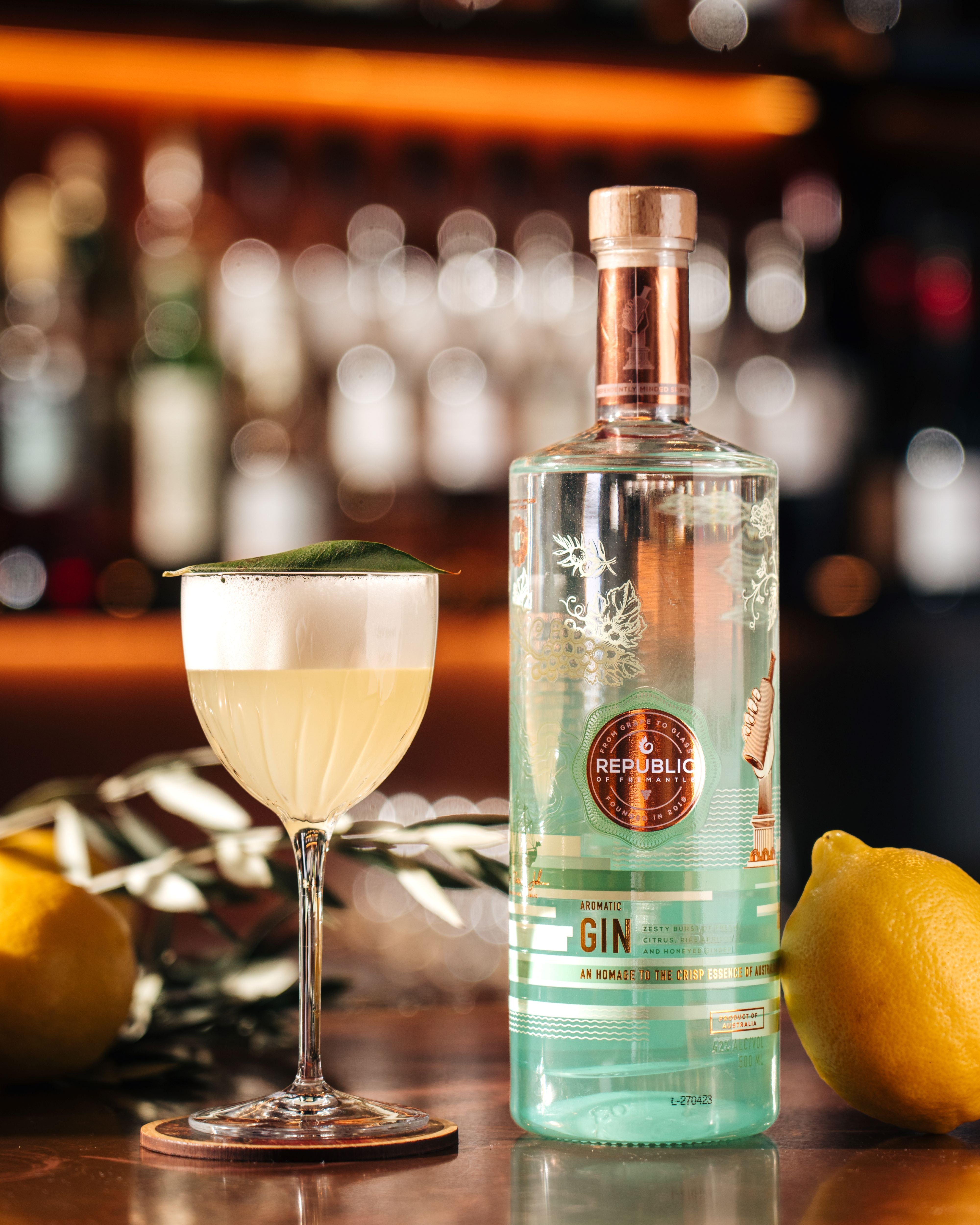 Every new season promises a unique adventure at Bar Clara
Welcome to the September edition of Craft Month, a digital series created to inspire sustainability in the cocktail industry through the use of seasonal produce.
Bar Clara was established in 2019 to invite you on an adventure for the senses. Their aim is to create interesting and well-balanced cocktails made with whole, fresh and sustainably sourced ingredients. With a constantly rotating cocktail menu, they expertly engage both classic and new-age techniques and tools to ensure every new season brings something unique to the table.  
Meet the "Swan Song" a cocktail featuring lemons three ways. It is aptly named after the Swan Valley wine region in WA, where Republic of Fremantle works with winemakers to source the best grapes for distillation.   
"Citrus is an ingredient that is often taken for granted in cocktails. With the Swan Song, I really wanted to highlight just how much it can add to a drink in all its forms. I apply it in three ways for this drink - a house-made white pepper Limoncello, freshly squeezed lemon juice, and to top it off, a flamed zest expressed over the top." Annika Regel, Bar Clara Venue Manager 
The cocktail itself takes over two weeks to prepare. Starting with the Limoncello, it infuses for a week before it's diluted and left to mature in bottles for an additional week. The base spirit is a mixture of Republic of Fremantle Aromatic Gin that has been infused with Coriander, Fino Sherry, and Limoncello is then fat washed with olive oil for a day, frozen and strained off. The drink is then brought together with fresh lemon juice, MSG solution, bitters and whites to create a drink that is deliciously complex and slightly savoury, a blend of classic Mediterranean flavours perfect for sipping any time of day. 
The seasonal Lemon and Coriander are both sourced from a local supplier at Queen Victoria Market. And the olive leaf garnish picked from the backyard of Bar Clara's GM and co-owner, Joel McKenzie. 

Stay tuned for next month's episode with Longsong. 

To check out more adventures with Bar Clara, follow them on Instagram @barclaramelbourne.