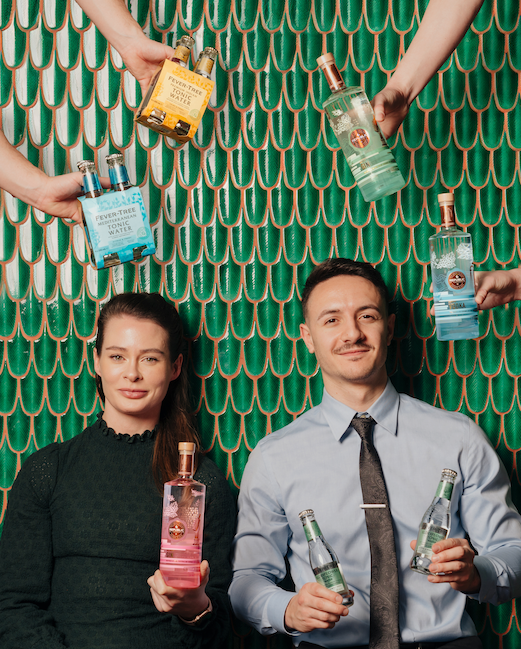 Are you a Craft Master? Then keep reading
Melbourne, get ready for something big ... introducing Craft Master, hitting Melbourne this October!
Republic of Fremantle and Fever-Tree have joined forces to sponsor the hottest bartender competition in town.   
Are traditional cocktail competitions not your thing?   
Is your busy schedule keeping you away from the action?   
Do you prefer sipping gin on your days off at home?  
Well, we have the solution - we're bringing the competition to you!  
And the chance to win a $1000 in cash, the latest limited release from Republic of Fremantle, and a case of Fever Tree mixers of your choice.
All you need to do to enter is craft a delicious cocktail and feature it as a special in your venue from October 9th to the 22nd. Simply use at least one spirit from the Republic of Fremantle range and one soda or tonic from Fever-Tree, along with at least one homemade ingredient.  No need to go overboard; a well-made syrup or cordial often does the trick!
To submit your entry, snap a pic of your creation, tag us @barcraftsmanship and @fever_trish, and use #craftmaster when you post it on social media. Please have your pics posted by Sunday 8th October.
We've assembled a team of mystery shoppers who'll swing by your venue to sample your unique mixes. They'll judge your drink based on: 
- its name (1 to 5) 
- presentation (1 to 5)  
- flavor combination (1 to 5) 
- the overall experience at your venue (1 to 5) 

That's right - we care about the hospitality you and your team provide.  
The top 10 venues will be visited by Republic of Fremantle's very own Alessandro Nardini and the incredible Fever-Tree Brand Ambassador Trish Brew. They'll assess the technical elements of the drink, including its balance, presentation, and complexity of flavors.  
The winner will walk away with an amazing prize: $1000 in cash, the latest limited release from Republic of Fremantle, and a case of Fever-Tree mixers of their choice!  
So, what are you waiting for? Start crafting your best recipe today!  
For any questions regarding the competition details and terms & conditions, please reach out to alessandro.nardini@republicoffremantle.com.