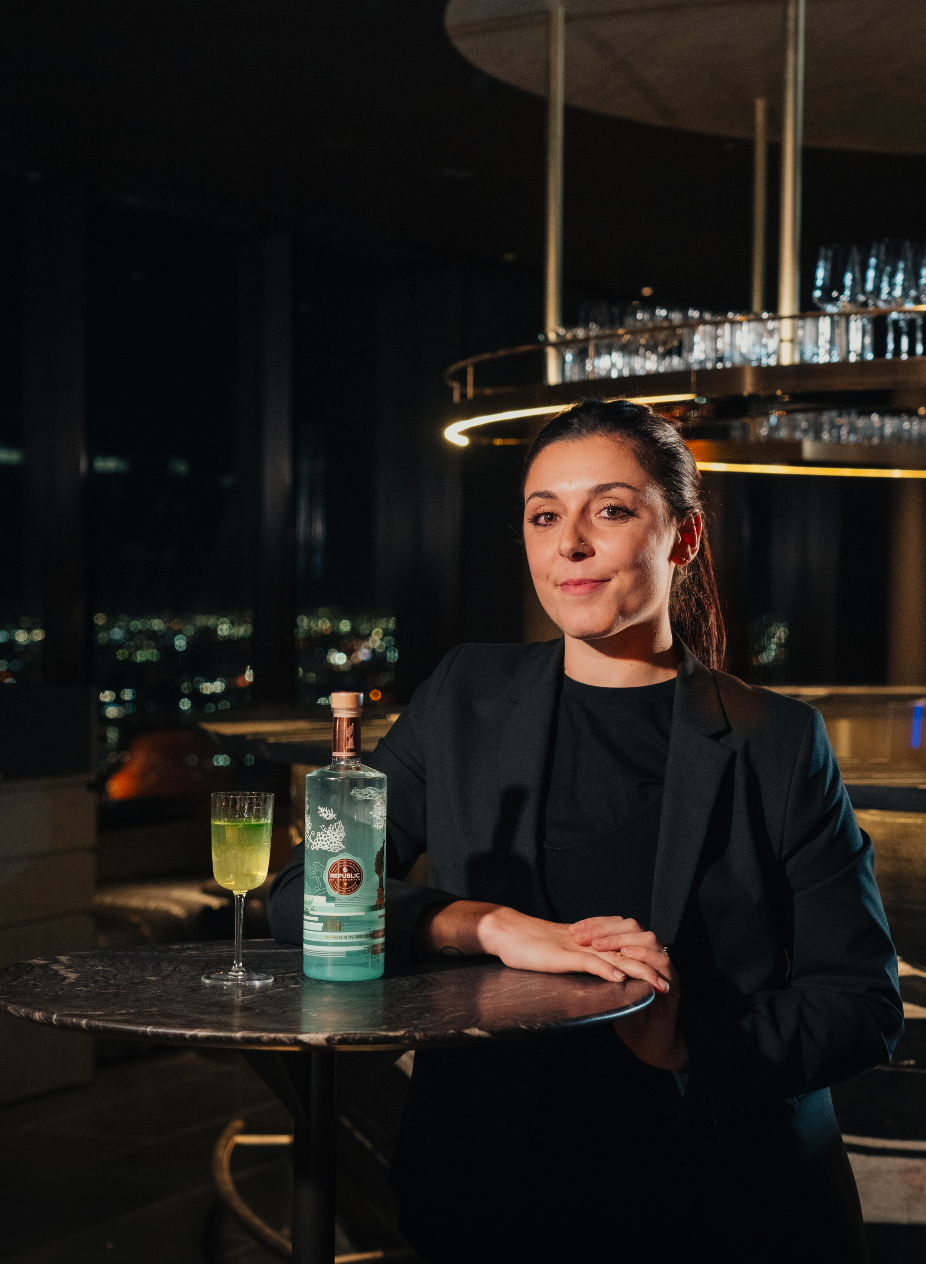 LUI BAR: Charisma and cocktails on level 55
Introducing Craft Month, a digital series created to inspire sustainability in the cocktail industry through the use of seasonal produce.
Episode four of Craft Month is here!
We'd like to formally introduce you to the newly renovated Melbourne cocktail venue, LUI BAR and their very own, Elisabetta Luppi.
Elevated to the 55th floor within Melbourne's Rialto Towers, LUI BAR offers a sky-high experience with a panoramic view of Port Phillip Bay. At LUI BAR you'll find a sophisticated ambiance, stylish dark interiors, and a menu that celebrates Australian ingredients.
Meet Elisabetta Luppi, the mastermind behind this month's Craft Month feature cocktail, titled Golden Wattle. With this libation, Elisabetta casts the spotlight on the vibrant flavours of Shima Wasabi, sourced from the pristine lands of Tasmania.



Tasmania, with its cool climate, pristine air and generous rainfall, provides the perfect environment for cultivating this rare and unique plant. Shima Wasabi boasts a distinctive blend of sweetness, pepperiness and intense flavours making it an exceptional addition to Elisabetta's cocktail recipe, as she infuses our Aromatic Gin with the Tasmanian Shima Wasabi leaves.
Elisabetta actively collaborates with the kitchen team at the renowned Vue de Monde, recently awarded a three hat restaurant. This partnership allows her to explore new flavours and techniques, adopting a more seasonal and sustainable approach to the bar. She uses the same ingredients as the kitchen team, ensuring a harmonious and eco-conscious practice.

This cocktail creation features Shima Wasabi leaves and Desert Lime, aptly named Golden Wattle as a tribute to Australia's national floral emblem – The Coat of Arms. This emblem, symbolising unity and the natural beauty of the land, finds its colours in the lush Australian bushlands and the prosperity represented by the golden hues of wattle blossom and native grasses.
The exciting news? Melbourne's cocktail enthusiasts can look forward to indulging in the Gold Wattle at LUI Bar this November 2023.
Stay tuned for next month's episode with Beverley Rooftop.
For more from LUI BAR, follow them on Instagram @theluibar